August 25, 2022

Bhavna Sharma

0
Are you planning to apply for a Canadian PR application?
But, don't know about the exact procedure to prepare your file?
If yes, stop scratching your head because you have landed in a perfect place.
You will get detailed information related to Canadian PR applications in this blog. So, read till the end to get the proper knowledge.
What is Canadian PR Application?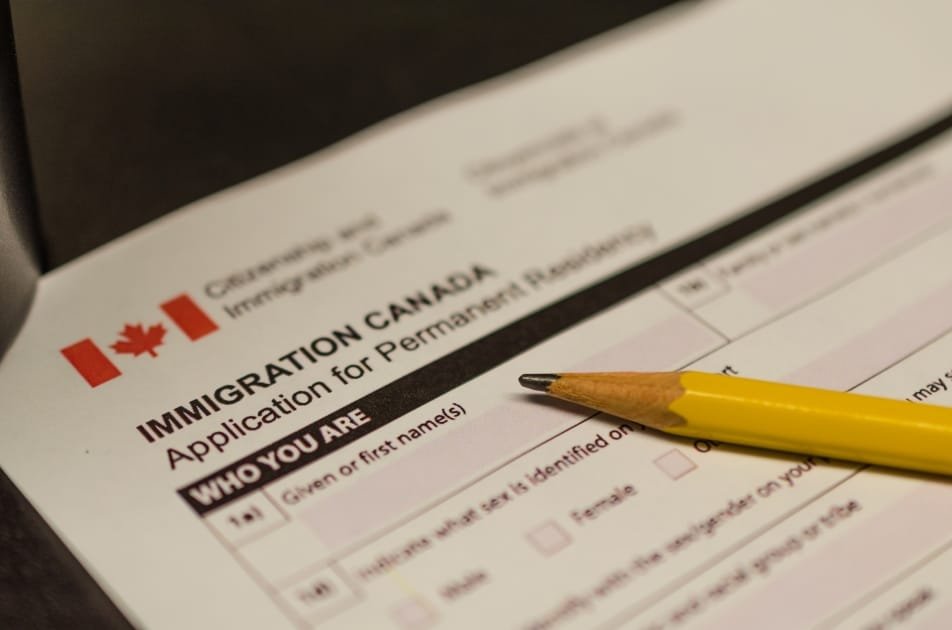 Canadian refers to the process of applying for permanent residency in Canada. There are many ways to do this, but the most common is the Express Entry system.
The Express Entry system is an online application system that the Canadian government uses to manage immigration applications. It is designed to be fast and efficient. The Express Entry system is the most popular way to apply for permanent residency in Canada, but it is not the only way. You can also apply through the Provincial Nominee Program or another economic immigration program.
No matter how you choose to apply, the process of applying for permanent residency in Canada can be complex. Therefore, getting help from a qualified immigration lawyer is important to ensure that your application is complete and correctly filled out.
Benefits of applying Canada PR Application: –
Following are given some of the benefits that you can enjoy if you are applying Canadian PR application:
One of the main benefits of holding a PR in Canada is that you will have the right to live and work in the country indefinitely.
You can enjoy all the perks of being a Canadian citizen without going through the naturalization process.
You will have access to free healthcare. You will be eligible for free healthcare through provincial and territorial health insurance plans as a PR holder.
You can enjoy peace of mind knowing that you and your family will be covered in case of any medical emergencies.
You are protected under Canadian law.
Free education for children and some social provisions for the family.
You can invite your parents post-settlement.
You can get access to the USA.
As a PR holder, you can also apply for Canadian citizenship. After living in the country for a certain number of years, you can apply for citizenship and enjoy all the benefits that come with it.
Documents required to apply Canadian PR Application:-
The following listed documents are must to apply PR in Canada:
Educational documents
Experience letter of employment
WES report
Valid passport
Ielts result document
Medical clearance certificate
Id proof
Tips to apply Canadian PR Application:-
Are you interested in applying for a Canadian permanent residency? If so, then read on for some tips on how to make your application process as smooth as possible –
Check for which program you are eligible for: If you plan to apply for Canadian permanent residence, it is important first to check which program you are eligible for. You may be eligible for several different programs, depending on your specific situation.
For example, you may be eligible for the Federal Skilled Worker Program if you are a skilled worker. Or, if you have been working in Canada for a certain period, you may be eligible for the Canadian Experience Class.
You can use the Government of Canada's online tool to determine which program you are eligible for. If you are still unsure which program to apply f or, you can also contact a professional immigration consultant. They will be able to assess your situation and give you advice on which program would be the best fit for you.
Gather your Documents in advance: Once you have all of that squared away, the next step is to gather all the required documents. This includes your birth certificate, proof of employment, and any financial documents.
Triple-check your documents: It is a must for all applicants to read the instructions carefully.Because most of the visa applications got rejected not because of ineligibility but because applicants do not read instructions carefully. Therefore, check your documents and other materials double or triple times to reduce the risk of rejection.
Follow your checklist: IRCC has made a specific checklist for Canadian PR applications as per the circumstances of the applicants. Therefore it is important to follow the checklist during the visa application process. There are a few reasons behind it –
First, it ensures you don't forget any important steps in the application process.
Second, it helps you keep track of your progress and ensure that you're on track to meet all the deadlines.
Finally, it gives you a sense of control over the process and prevents you from feeling overwhelmed.
By taking the time to create and follow a checklist, you can help ensure a successful application.
Be accurate in your Canadian PR application: Take your time to fill out the application carefully. Make sure that you understand all of the questions and provide accurate answers. If you're unsure about something, you can always consult with an immigration lawyer or other professional. Also, be honest on your application. Don't try to hide or misrepresent yourself, as this can result in serious consequences.
Must check the expiry dates of your documents: In the following, we have mentioned some documents which are needed in your application process –
Passport
Work permit or study permit
Language proficiency test result
Your bank statements
Police background documents
Application process time
Medical assessment
Don't leave gaps: Make sure to build a timeline of your past 10 years in which there are no gaps. This process can be hectic, but it is possible. The process of your Canadian PR application might get delayed if IRCC noticed the gap and questions about the same.
Keep copies of your documents: Whether electronic or paper forms, you must always have copies of all your documents.
Submit your application: Once you've chosen the right program and collected all the necessary documents, you're ready to submit your application. You can do this online through the Citizenship and Immigration Canada website. 
Wait for a decision: After you've submitted your application, all you can do is wait for a decision. The processing time for Canadian PR applications can vary depending on the program you applied for, but it typically takes around six months.
Applying for a Canadian permanent residency can seem like a daunting task, but if you follow these steps, it will be a breeze.
Are you also want to apply Canadian PR application?
Applying for a Canadian PR application is not easy as it seems. Proper patience and consistent efforts are required for the processing period because numerous steps have to be done to complete the visa process.
It must be clear to you from the above details: what is a Canadian PR application, what documents are required to apply Canadian PR application, the benefits of Canadian PR, and tips for applying Canadian PR application.
So, now, if you are planning to move to Canada and looking for immigration services that will help you apply your Canadian PR application smoothly. Then, let us be your saviour.
NFCI global is one of the emerging and well-reputed visa and immigration consultants in Jalandhar. The best Immigration services are delivered here by trained and experienced consultants . So, suppose you want to get the best advice regarding immigration procedures and want to apply for a Canadian PR application. In that case, you can contact NFCI global to get expert advice from experienced and trained visa counsellors.