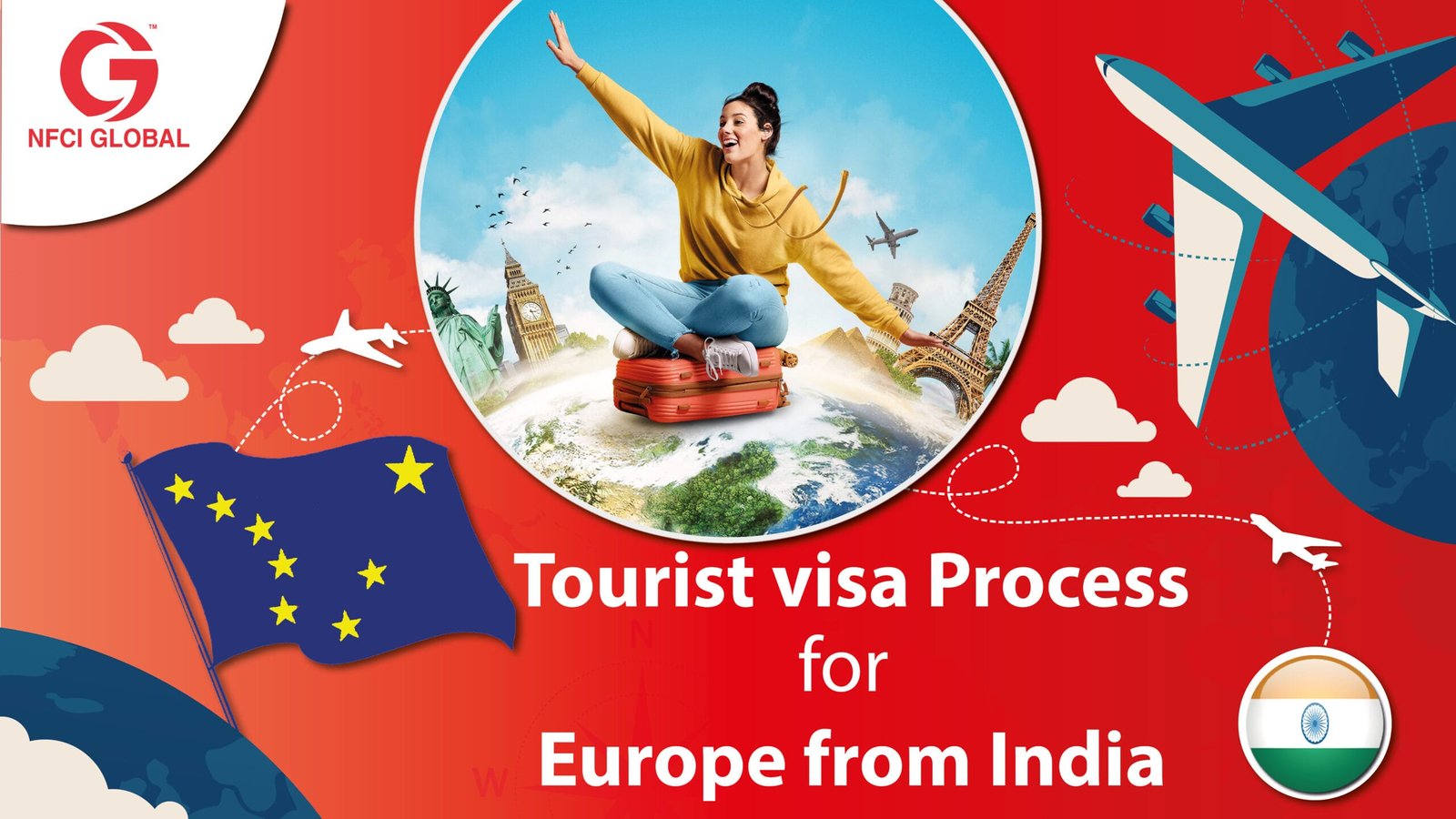 December 24, 2021

nfciglobal

0
Tourist Visa Process For Europe From India
Traveling Europe is a once-in-a-lifetime opportunity. A vacation to Europe is informative, motivating, and simply entertaining since the continent is loaded with varied nations, cultures, delicacies, traditions, and languages. There are several reasons for visiting Europe. If the city's history, culture, and natural beauty weren't enough to entice you, the food, the people, and the plethora of monuments and wonders to see would be more than enough for many visitors. This splendid continent is the world's second-smallest continent, occupying only 2% of the planet's area and home to 11% of the world's people, yet it has a multitude of great countries that must be seen at least momentarily.
The closeness of Europe's countries is its most distinguishing attribute. European countries are basically known for their lifestyle and mesmerizing nightlife. It's a breeze to get around now! Travelers may see a variety of things in a short amount of time. Artworks, medieval architecture, shopping, iconic monuments, delectable meals, and relaxation might all be part of a single day. Furthermore, the open borders of the European region allow for travel throughout much of Europe with only one travel document on entry and exit. Numerous European Union countries are represented, as well as cooperating countries such as Switzerland. Does watching the mind bending pictures of Europe's make you visit it even more? If so, then look no further and consider applying for Europe tourist visa as soon as possible. 
If the whole process of visa documentation and process shakes you to the core. Then in that circumstance you can consider taking assistance from the best tourist visa consultants in Jalandhar– NFCI Global. Here you will receive all possible guidance about a European tourist visa without any hassle. NFCI Global is equipped with great counselling staff that will surely guide you about the whole tourist visa procedure. 
What is a European tourist visa?
A tourist visa to Europe is a short-term visa that allows its bearer to travel freely across the European countries. There are no border restrictions between the nations that make up the European region. Whether it's Lithuania, Luxembourg, Netherlands, Portugal, Germany, Hungary, Finland, Estonia, Belgium, Austria or Switzerland, this visa provides the authority to visit all the countries present in Europe.
You must provide certain papers as part of the Europe visa application procedure when applying for a visitor visa to Europe. The European States have compiled a list of necessary papers for each reason of admission into this region, and these criteria are nearly the same for a stay in each. This particular blog contains a rundown of the basic papers necessary for obtaining a European visitor visa, as well as the specific documents required for each visa category. You'll also discover a brief explanation of each criterion and its requirements. For deep information about this European visitor visa, you can easily link up with the right tourist visa consultants.  
What documents must be submitted for a European tourist visa?
Are you aiming to visit a specific country in Europe? Then you can easily apply for a European tourist visa. There is no hard and fast rule to apply for tourist visas to European countries. You may require appropriate papers to obtain a visa:
Accommodation invitation from the host with one or more supporting papers
All candidates travelling must complete and sign a visa application form.
A passport that is no more than ten years old and has a minimum validity of three months is required.
2 recent passport-sized photos were taken within the last three months. Each photograph should be 35X45 mm in size and have a matte backdrop. 70% to 80% of your face should be visible.
Plane tickets to and from each country are available.
Itinerary for your trip.
For hotels/Airbnbs where you plan on staying, provide proof of accommodation.
Coverage for travel or health that provides up to €30,000 in medical coverage.
Financial records from the previous three months might be used as proof of financial means. The financial sponsorship letter, if you have one.
How to apply for a tourist visa?
The Europe Visa application process is straightforward. You could go in the following direction:
Visa application forms can be found on the European Embassy's website. Get the form by clicking here.
Fill out the form completely and sign it before submitting it.
Gather all of the necessary travel documents. At the visa centre, submit these with the visa application form.
a. If you are only travelling to one nation, your visa will be issued by that country's embassy or consulate.
b. If you're travelling to more than one nation, apply for a visa in the country's centre, where you'll be staying for the longest period of time. If the number of weeks spent in each nation is the same, apply for a visa in the nation where you will be spending the most time.
Make visa processing appointments. 
Take part in the interview and receive your travel documents. If you require more information about this whole point then consider linking with the right tourist visa consultants.
Is the visa good for a certain amount of time?
In most cases, a tourist visa process is only valid for 90 days. It's a good idea to fill out the "many entry" gap on the application form if you'll be visiting a lot and not only in one European country. This way, you'll have complete freedom to enter and exit the Eurozone for the duration of your visa. 
How long will the visa take to arrive?
It is recommended that you apply for an European tourist visa at least two weeks before your trip. The embassy port will then respond in 10 working days, depending on the time it takes to process all of the paperwork and the traveller's request. Unless there's something exceptional about the specific case or there is an unusual political situation going on, the process could take up to two months, depending on the conditions.
Final Thought 
With that said, we truly hope that this blog has offered you the right information about how you really have to apply for the Europe tourist visa without any hassle. If you want more information about this whole concept then you can easily link up with NFCI Global. Here you will get meticulous information about visiting Europe in a limited duration of time.